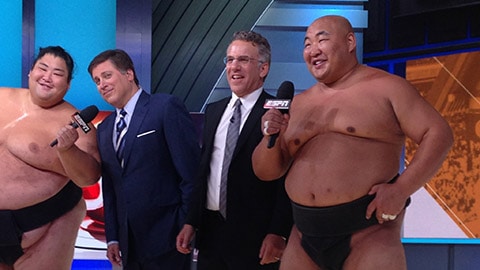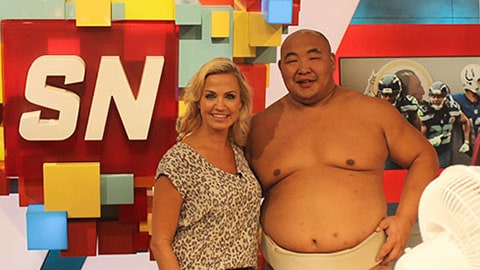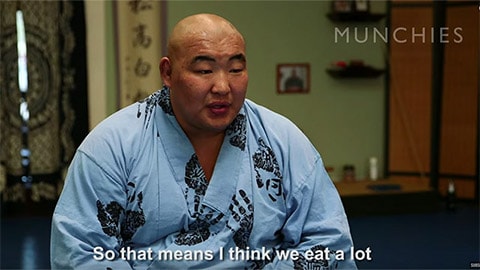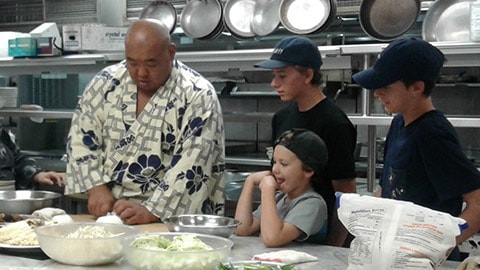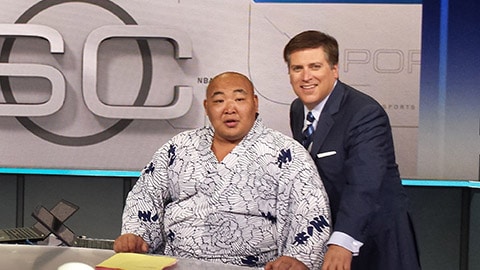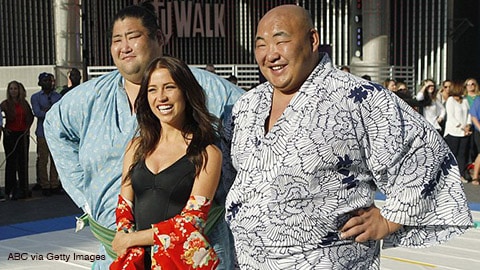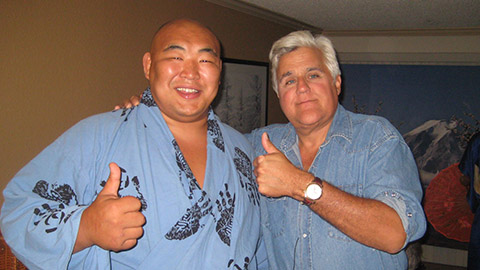 Elementary (CBS), Super Slo-Mo Guys, What the Fit (Kevin Hart & Conan O'Brien), Mega-Life with Jagger Eaton (Nickelodeon), A League of Their Own (UK), Lucky Rice (PBS), Hell's Kitchen, Epic Mealtime, Whose Line Is It Anyway?, The Bachelorette (ABC) , Impractical Jokers (TruTV), Late Late Show, ESPN Sport Science, ESPN SportsNation, ViceFoods (Fuel), "Time Warp" (Discovery Channel), Gran Hermano (Spain), America's Got Talent, The Jay Leno Show, Dude - What Would Happen?, Cartoon Network, Skin Wars, KCET "Arrival Story", KTLA Morning show, Good Day New York, Good Day L.A., Good Day Chicago, Wendy Williams Show, Throwdown with Bobby Flay, National Geographic, Current TV, DirecTV, and hundreds more.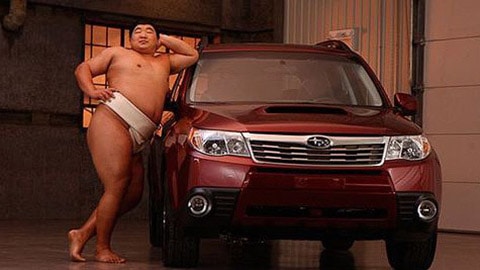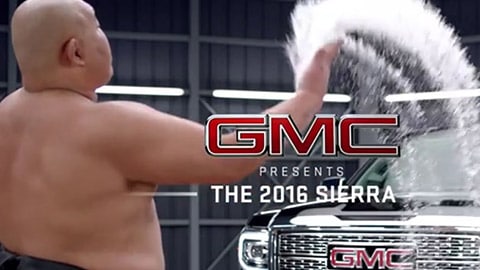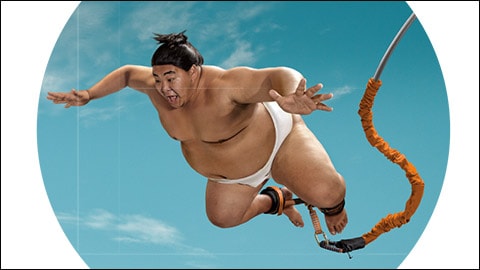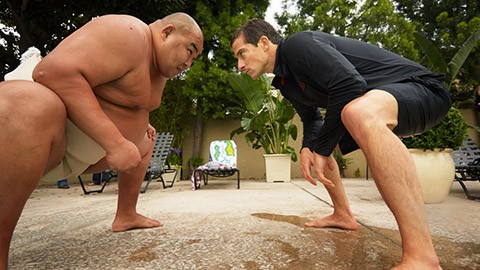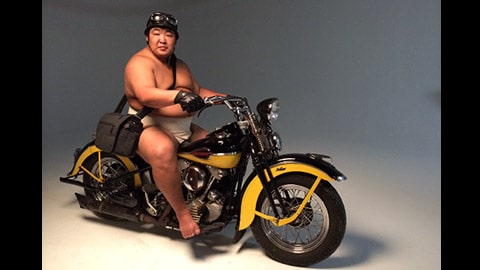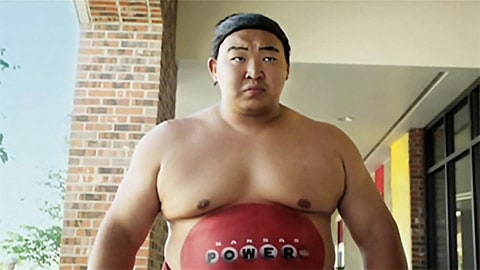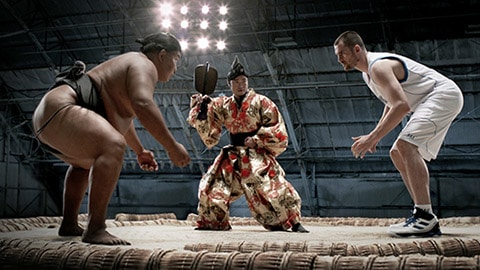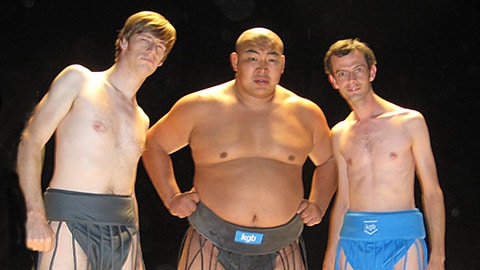 Geico, GMC, Siemens Healthineers, Fund Duel, eXpace Stepstools, Global Allies, Purple Mattress, Pulsar Motor Bike, Motor Trend, AT&T, New Mix, Nike, Ford, Danone Yogurt, Tenba, Toyota, Subaru (6 years) KGB, 361 shoes, Sweden Furniture, Kansas Lottery, VISA card, Pepsi, Cambro, Combos, Corona Beer, Kyocera, Fanta, Jim Beam, Melaleuca, OxFam, Walkers Crisps, Nano Gym, Kaspersky, Doritos, Captain Morgan, K&G Clothing, Kia, Beecham's, Shin-Daiwa, Toshiba, Solid Works, Waterless Grass, Astrive Student Loans, Microsoft X-Box, Neutrogena, Phillips AMBX, Japokitos, and over 100 more.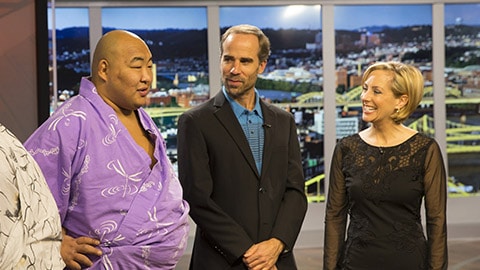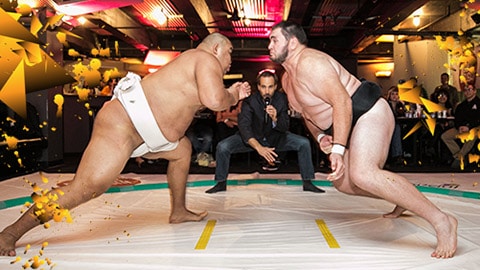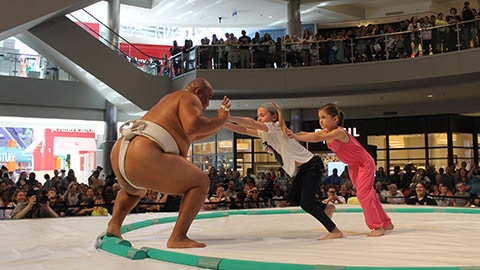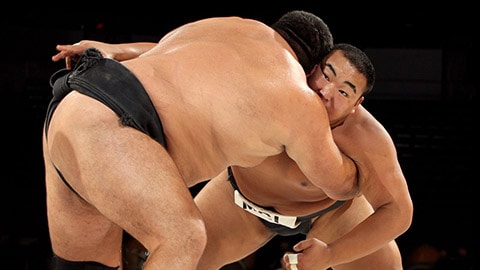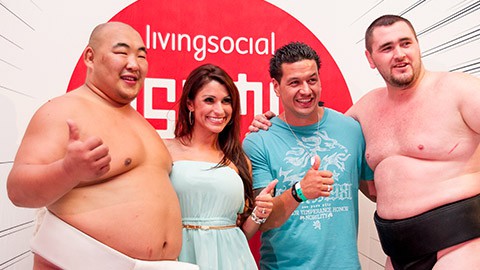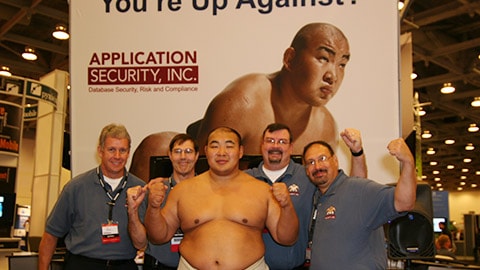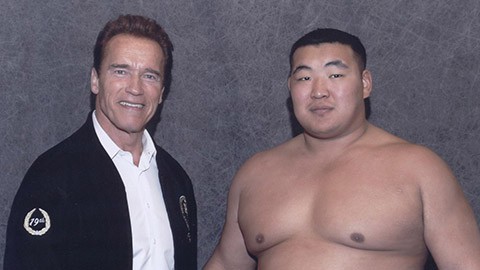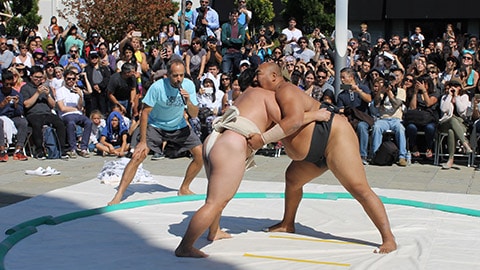 Sumo Citrus (10+ Expo appearances), West Michigan Whitecaps, Grand Rapids Asian Festival, YPO events, Otakon, Cherry Blossom Festivals (20+), Mall of America, Asian Art Museum, Pacific Asia Museum, Morton Arboretum Asian Festival, Japan Center Malls events, NTT Docomo, Microsoft Corporate party, Toronto Auto Show (and many more auto shows), Arnold Sports Festival, Oracle Open World & RSA Conference (9x), Sumo+Sushi shows (120 shows), Menil Collection Charity Events, Iscar Ltd., (multiple overseas sites), Texas Motor Speedway, Techofes, (India), Cedar Sinai Sumo Lecture, Mood Indigo (India), SFMSDC Conference, NMSDC Conference, Canada Opera, Chicago Summit, Solid Works, Sissgraph Expo, Subaru National Celebration Show, GMC Dealers Show, Toshiba Golf Classic, Hitachi (Expos), Trade shows (India) Toshiba corporate party, and several hundred more festivals, expos, private parties, and live shows!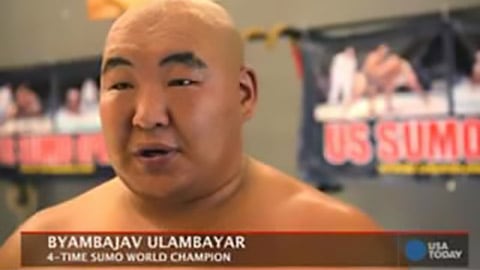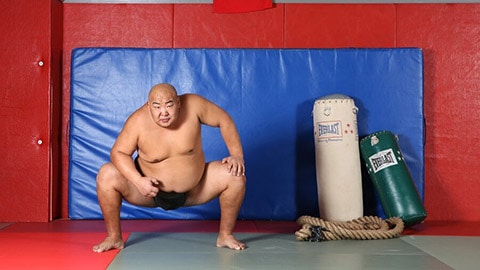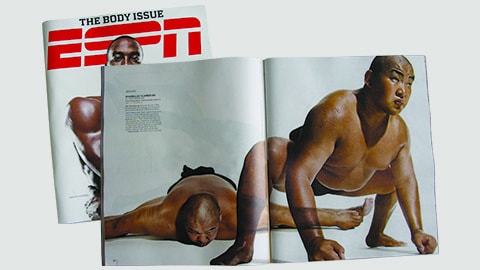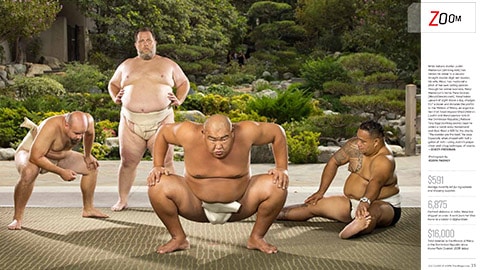 ESPN Magazine Body Issue (2009), ESPN Magazine (2012 & 2013), The Columbus Dispatch, LA Times (5x), Wall Street Journal, San Jose Mercury News, TOPPS Card, IP Digital - U.S. Department of State article (Feb, 2012), USA Today, GQ, San Jose Mercury News, Long Beach Post, Lotrimin ad, Auto Trend Magazine, US Golf Association, and dozens more.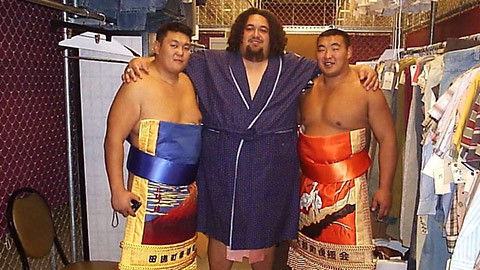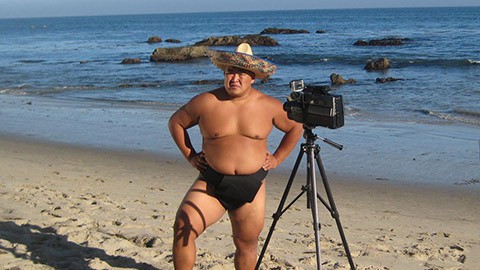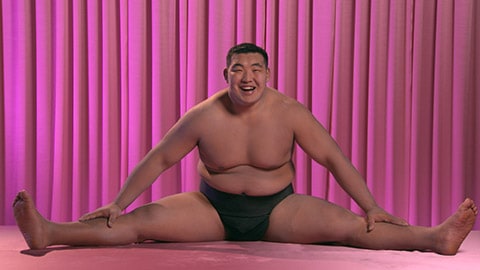 Video Portrait (2006), Oceans 13 (Warner Brother, 2007), Girth (2008), Ground Pressure (2009), Malibu Summer (2016)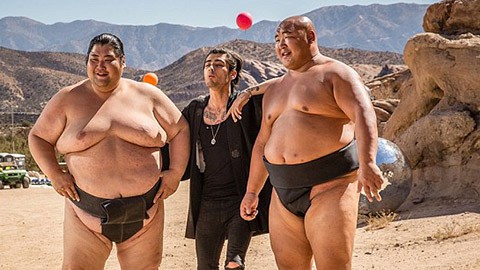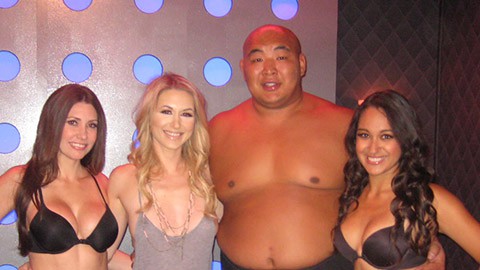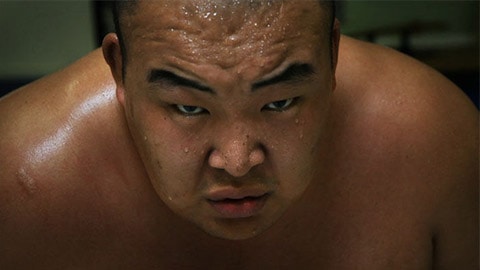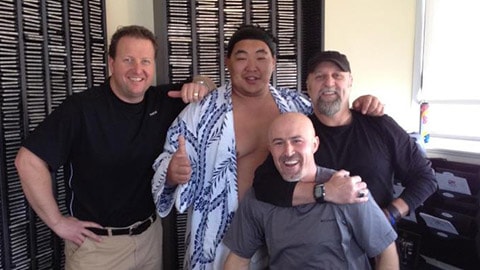 One Direction - "Steal My Girl", ESPN Holiday song, Playboy Radio Morning Show, Southern California Public Radio, Halifax, BBC, Fight Box, No Holds Barred, and many, many more.