SUMO BYAMBA TRIBUTE MESSAGES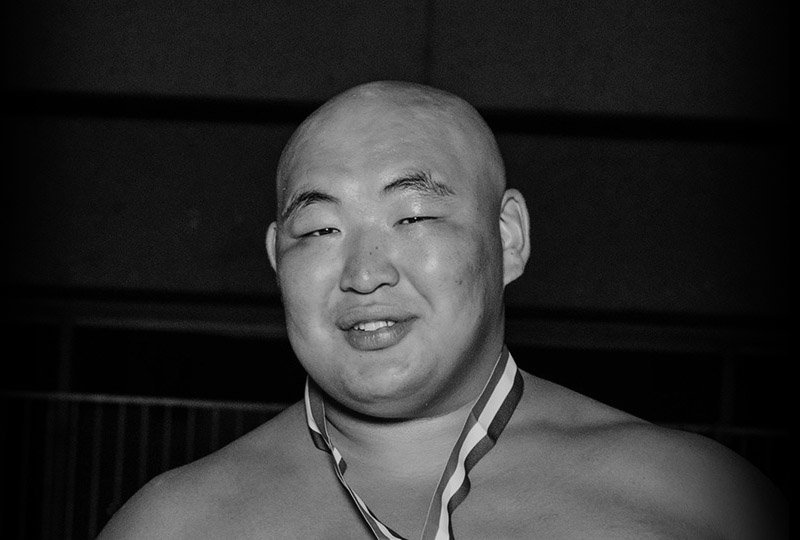 Byambajav Ulambayar
Birth: November 24, 1984 (Ulaanbaatar, Mongolia)
Death: February 28, 2020 (Los Angeles, U.S.A.)
After a protracted illness, Byamba passed away in a Los Angeles hospital, on February 28, 2020, at 3:25 pm. His passing is an immense loss for all his close friends, family, and millions of fans., who love him so much.
Following 5 years in Japanese Pro Sumo, Byamba competed in sumo around the world, winning four (4) World Sumo Champion titles. He also competed in the US Sumo Open from 2007 - 2019, with a cumulative record of 110 wins and only 7 losses. At the US Sumo Open, he won ten (10) Heavyweight gold medals and seven (7) Openweight gold medals. In international sumo, his achievements might never be surpassed.
Byamba is considered to be the most prolific sumo entertainer in the world, performing over 1,000 live sumo exhibitions, shows, competitions, TV appearances, commercials, film shoots, and more -- in 28 different countries, during his participation with USA Sumo.
Perhaps Byamba's most famous video is the stunning "Sumo Slam", with millions of YouTube views, wherein Byamba lifts a 450-pound opponent 6 feet in the air, before slamming him to the ground!
Beyond his athletic accomplishments and success as an actor, Byamba is well-known for his charisma, generosity, and openness, to people from all over the world. He made friends easily, and communicated enthusiastically with everyone he met. He considered the world as his home, and enjoyed traveling and learning from many different cultures.
SHARE YOUR BYAMBA MEMORIES
For all of you who have watched Byamba perform (live or on video), who have spoken with him, wrestled with him, or interacted with him in any other situation, please share your memories, stories, and photos here. This really means a lot to his close friends and family, and helps us all with the grieving process, to recall and relive the fantastic moments that Byamba has blessed us with. Thank you for being part of this tribute.
We Love You, Byamba.